Un sabre pensé pour être leger et rapide, maniable par les plus jeunes. Mais aussi pour être une arme terriblement efficace entre les mains exigeantes des compétiteurs.
Les deux gorges supérieures sur le manche permettent une prise en main ferme et agréable. Les anneaux du grip assurent une tenue en main efficace avec les gants comme à mains nues.
Mais ce que les compétiteurs et artistes martiaux apprécieront c'est la possibilité d'équilibrer le Consulaire à leur style personnel ! A l'aide de notre nouveau pommeau laiton et ses differents poids amovibles et repositionnables, vous pouvez déplacer le point d'équilibre du sabre. Compensez le poids de la lame ou rendez le plus dynamique, plus rapide …
Le sabre est vendu complet avec sa lame, sa batterie, un kit de vissage. Le kit de poids est en option.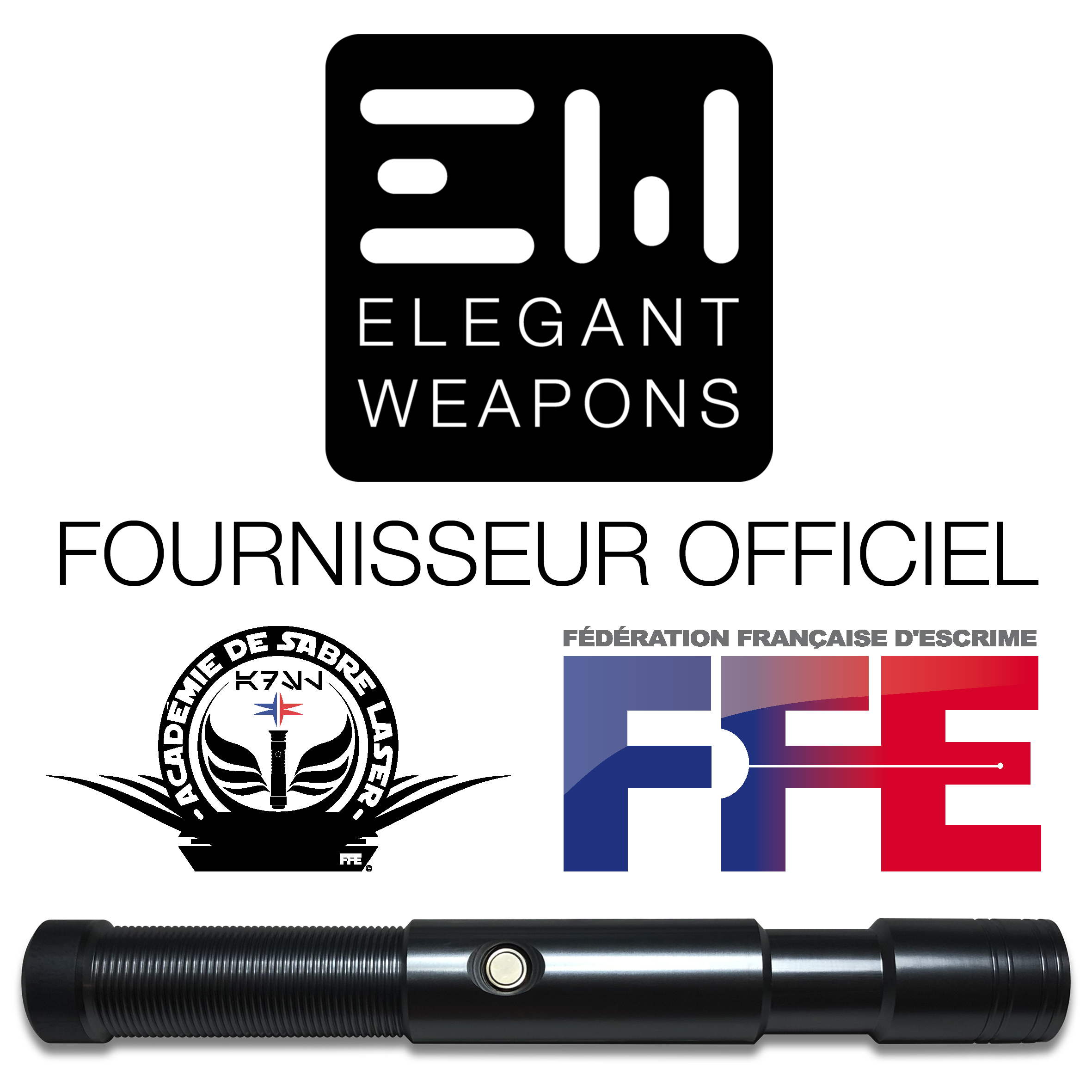 This saber is designed to be light weight and fast, ideal for youngers. But also to be a very efficient weapon in capable hands of martial artists.
The top of the hilt has two wide spaces to easily and smoothly receive top hand fingers. The grip at bottom ensures a firm and pleasant hold with and whitout gloves.
But what martial artists and combattants will love the most is the optional brass pommel and wheels kit. Using the diffrent weights and placing them accurately you will be able to perfetcly balance  the saber to your taste ! You will be able to offset the blade's weight and make the saber faster in your hands.
Sold complete with blade, battery, screwing kit. Brass weight kit is sold separately.
Kit de leste en laiton
Ce kit se compose d'un pommeau en laiton (90gr.) avec un axe sur lequel peuvent se visser divers plombs à des hauteurs de votre choix pour équilibrer votre Consulaire à votre main et votre pratique.
Les poids pèsent respectivement : 55, 35 et 15 grammes.
Brass pommel and weights
This kit include a brass pommel (90gr.) with an axe on which you can place different brasse wheel (weight). You can place and order the wheels at different high to give your Consulaire saber the exact balance that suits your style or need.
Brass wheels weights are  : 55, 35 et 15 grams.
Manche
en aluminium tourné et anodisé en France. Disponible uniquement dans notre fameuse couleur gris-bleu.
deux emplacement pour des vis de maintient de lames (vis M4 fournies).
Hilt
in aluminium made and anodised in France. Available online only and with our famous grey-blue finish.
with two screw holes to maintain the blade in place (M4 screws given).
Lame
au choix parmi nos modèles 60, 80 ou 90 cm en heavy ou mid, mais aussi avec d'autres fournisseurs.
Nos lames sont faites mains. Elle sont fabriquées à partir d'une formule de polycarbonate spécaliement choisie pour sa durablité et tolérance aux efforts. Les capuchons eux aussi sont en polycarbonates, vissés et collés dans les lames. Plusieurs longueur de films de polypropylene complete l'intérieur de la lame pour assurer une diffusion de lumière sans pareil.
Blade
any among our models (30, 32, 36 inch) mid or heavy but compatible with other brand too. 
Our blades are hand made. From a specific polycarbonate compound to ensure maximum efficiency and durability. The tips are in polycarbonate too, screwed and glued to blade. Inside several length of a really thin polypropylene sheets ensure a gorgeous light.
Couleur
Au choix parmi nos couleur de base : Rouge, bleu ou vert. Mais d'autres couleurs sont disponible en achat séparé. Grace à nos kit led à attache rapide, changez de couleur facilement !
Blade Color
Choose between our basic colors : red, green or blue. But you can get other color using separate led kits form the shop. Change them easily with the quick attach/dettach connectors !
Pommeau laiton
Ce pommeau en laiton permet d'équilibrer le sabre en rajoutant à un poids de 60 grammes à l'arrière de votre sabre.
Brass pommel
This brass pommel is ideal to bring balance to your saber. It adds around 60 grams to the back of the saber.

Coupleur de sabre
Ce coupleur remplace les pommeaux de deux sabres (PDWN et/ou SKOLR) pour faire un double sabre laser. Il existe en couleur alu et noire.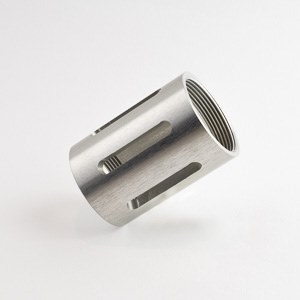 Saber coupler
This coupler replaces pommels of two sabers (PDWN and/or SKOLR) to build a double light saber. Exists in black and metal anodisation.